Retail Services
The core of Robinson's business is retail of food services and flowers. We have two World Food Market outlets at Prospect Terrace in Douglas and Ballapaddag in Braddan. We also have a franchise for the fruit and vegetables department in all Shoprite and Iceland stores throughout the Isle of Man.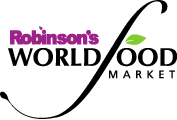 Opening Times
Robinson's Cooil Road
| | |
| --- | --- |
| Mon-Fri | 8am to 6pm |
| Sat | 8am to 5pm |
| Sun | 10am to 5pm |
Prospect Terrace
| | |
| --- | --- |
| Mon-Fri | 8am to 7.30pm |
| Sat | 8am to 7pm |
| Sun | 9am to 6pm |
Wholesale Services
Robinson's Fresh Foods is the leading independent supplier of fresh produce to caterers on the Isle of Man.
Our main depot is Ballapaddag in Braddan, which supplies over 5,500 different products to over 80% of businesses, schools, hospitals and caterers throughout the Island.
We have a fleet of temperature controlled vans that deliver our wide range of fresh, frozen, chilled and ambient products through the Island at least once a day and often more frequently. Our experienced drivers ensure you receive your goods as quickly as possible.
Our comprehensive range of produce includes:
Fresh cooked meats and charcuterie
Fresh and frozen fish, seafood and game
Frozen foods
Dry goods and groceries
Dairy and chilled products
Fresh sandwich filling and salads
Prepared foods such as fresh chips, coleslaw, potato salad and much more.
Fresh fruit and vegetables
Paperware and disposables
Cleaning and hygiene products
It is our aim to source as much as we can locally. We are passionate about promoting the excellent produce that the Isle of Man has to offer. Local produce available through Robinson's includes mushrooms from Greeba, vegetables from Allansons and David Kneale, bread from Ramsey Bakery, flour from Laxey Glen Mills, jams, sauces and conserves from Staarvey Farms, rapeseed oil from Ellerslie, milk, cream and cheese from Isle of Man Creameries, Fudge from Original Manx Fudge Factory, Chocolates from Berries, Teas & Coffees from Manx Pack.
All this with one call and one delivery , backed up with great service and competitive pricing.
Place your order or discuss your requirements with Linda & her Telesales Team from 8am to 5pm Monday to Friday and 8am to 1pm Saturday.
Contact Robinson's Wholesale Department on 690000
An answerphone system is available for you to place orders outside of the above times.
Whatever your needs and requirements be sure to trust in Robinson's Fresh Foods.
Online Services
Our family of online brands
Robinson's family of brands that are available to purchase for delivery online include Paddy's Fish, Signature by Robinson's, Post-a-Rose.com and IsleofManHampers.com.

Rewards Club Offers
Our latest monthly exclusive offers and promotions for our Rewards Club members - to join the Robinson's Rewards Club please click here
Prospect Terrace Offers
Ballapaddag Offers