Fri, 25 Sep 2020
The New Normal
The beginning of the pandemic was a culture-shock to everyone. With the closure of schools, hotels, cafés and restaurants, we had to think fast in order to maintain a sustainable customer base.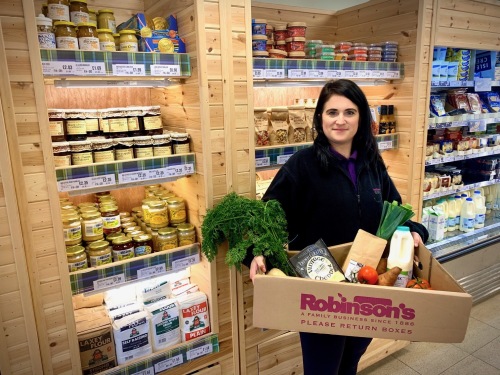 Thankfully, running 2 stores at Cooil Road and on Prospect Terrace meant we were able to continue trading to ensure island residents had access to fresh food during the pandemic. Many members of our fantastic workforce switched up their roles to help out in the stores.
We initially launched our successful care box scheme, offering pre-selected ingredient boxes. 4 boxes became available: Veg, Everyday Essentials, Fruit, and Meat & Fish. Customers could go online and select the boxes they required, pay securely, and choose a delivery date.
We offered fresh food with contactless delivery which appealed to many of the island's older population who remained at home to isolate, leaving them unable to do their own essential shopping. Many shoppers have stayed loyal to this service, using it to receive a weekly delivery of fresh ingredients to their door.
We then launched our Home Delivery website, allowing customers to order all of their shopping online and have it delivered to them, later introducing a Click & Collect option for them to collect shopping at a time suitable to them.
Foodservice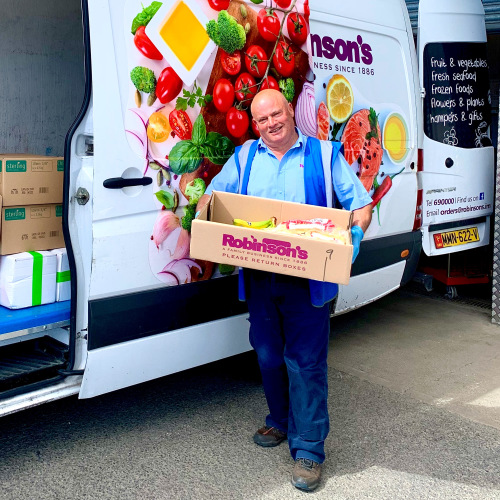 It wasn't just us who had to modify our business structure during the pandemic. Many of our long standing wholesale customers had to work on new ways to offer customers their product at a time when they had to remain closed.
Many of the cafés and restaurants we supplied before lockdown started to offer a takeaway service for their food. We stood by them and continued to supply them with the food quantities they needed, promoting them from our social media pages. We worked hard over this time to maintain a reliable supply chain to those who needed it.
We want to thank all of our customers and team for their hard work, dedication and loyalty over the past few months.
- Robinson's Fresh Foods